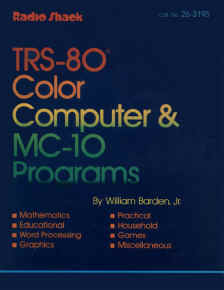 Any contributions to this collection gratefully received!
Email me what you have.

Note: As this was all scanned in, there are errors (the font Radio Shack used was a very poor choice). Please advise me of any fixes or corrections.

These books often turn up on eBay or Amazon, etc. Look there for a copy.